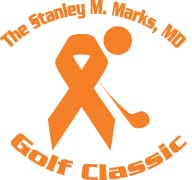 UPMC Club at Acrisure Stadium
Valet parking along Art Rooney Avenue in front of Suite Entry B
Now in our 8th year, the Stanley M. Marks, MD Annual Dinner provides an opportunity to support the Endowed Research Fund. There are live and silent auctions and a dinner program in which we will honor our recipient of the James Conner Courage Award. The award is named after Pitt running back James Conner, who was declared cancer-free in 2016.
6:00 p.m.  Cocktails - Silent Auction Open
7:00 p.m.  Dinner Program
8:00 p.m.  James Conner Courage Award
                   Dick Swanson Humanitarian Award
8:30 p.m. Live Auction Open
Participation Opportunities
Stanley M. Marks, MD
Joseph A. Askar
Nancy Baum
James Beck
Gary Bowser, Sr.
Jeanne Caliguiri
Philip Contacos
Joe Curtin
Patrick Gallagher
Heather Hillier
Simone Karp
Kirk Kaszak
Heather Keicher
Jim Meyers
Pat Nardelli
Cyndy Patton
Jimmie Sacco
Sally Sheerer
Michael Spacc
David J. Stapor, MD
David Swanson
Bill Watts
Mark Whalen
The Stanley M. Marks Blood Cancer Research Fund continues to make an indelible impact on the overall body of knowledge of cancer treatment, detection, and prevention, the UPMC Hillman Cancer Center, and the 100,000 patients it serves annually. It does so by supporting highly innovative research at UPMC Hillman Cancer Center aimed at the development of new and more effective therapies for patients with all types of cancers as well as early detection and prevention strategies to reduce the burden of cancer regionally, nationally, and globally.